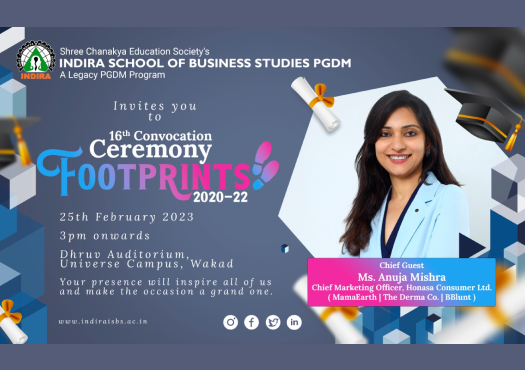 Footprints – 16th Convocation Ceremony
Convocation is the most awaited milestone in a student's life and equally important for an institution as it confers diplomas on the eligible students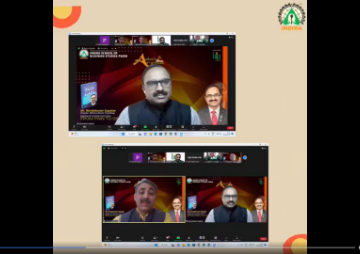 Author's Arena
ISBS PGDM hosted 9th Edition of Author's Arena and It was a delight to host Mr. Nandakumar Gopalan, Author of the book - FROM PAIN TO GAIN
as part of Coveted Author's Arena series. "If only I had a stronger mind, I would have handled life much better! If only I could overcome my past, I would have been happier! If only I could kill my fears, I would have been more successful!" The students witnessed the above learnings from the book, the gist of which was to help us to understand our thoughts and feelings to remove the negativity and bring out the positivity in us.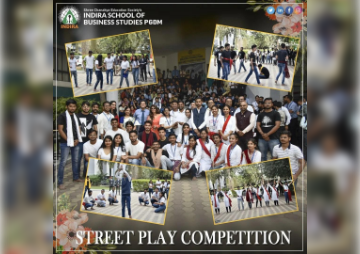 Street Play – PRME Initiative
Students of ISBS PGDM participated in street play competitions organized on 'social issues' by CSR & PRME committee. Students enacted and raised
awareness on pressing issues of water conservation, Poverty, Women empowerment, Dowry! Staying true to our commitment of raising leaders of tomorrow who have humane & ethical values!